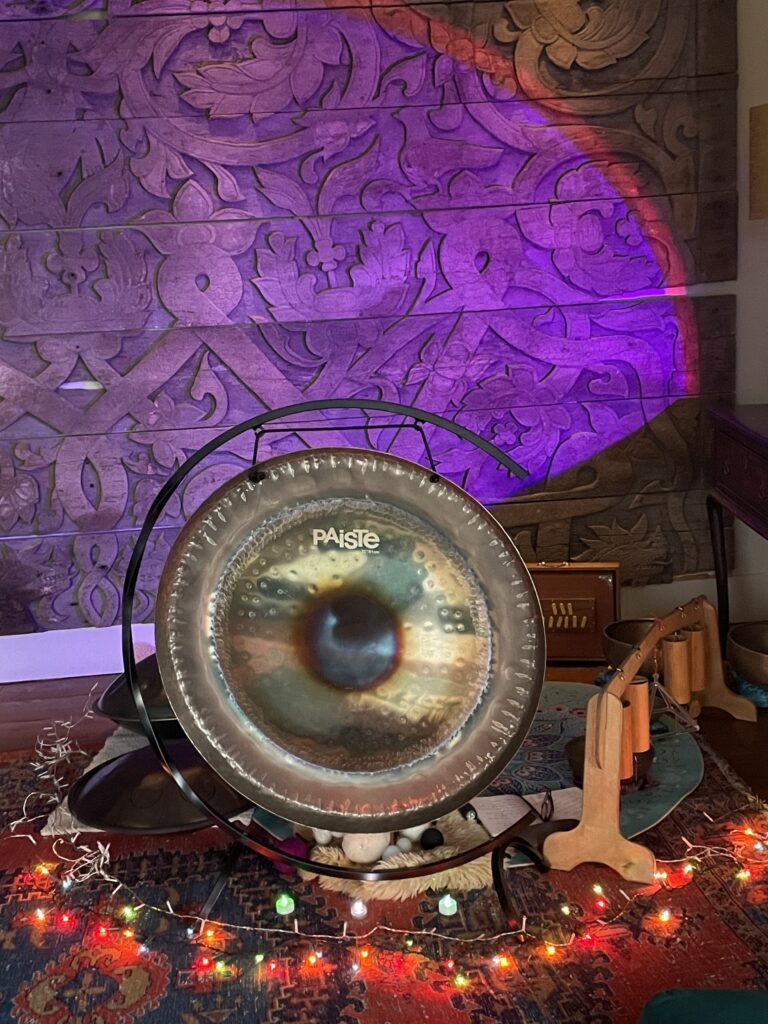 The last few years have taken me on a journey into the joy and benefits of Sound Therapy, following 30years of teaching young adults with sensory needs. As an adult, until a few years ago meditation was in silence, until I experienced my first Gong Bath, the vibration took me to a place of deep rest and my thirst for knowledge and learning about the use of sound in meditation was truly lit!
Now creating immersive Sound Journey Meditation is my absolute passion, often known as Sound Baths, Sound Journey, Sound Healing, Sound Shower, Gong Bath – what are they and will I get wet? The term comes from being bathed in sound, no water involved!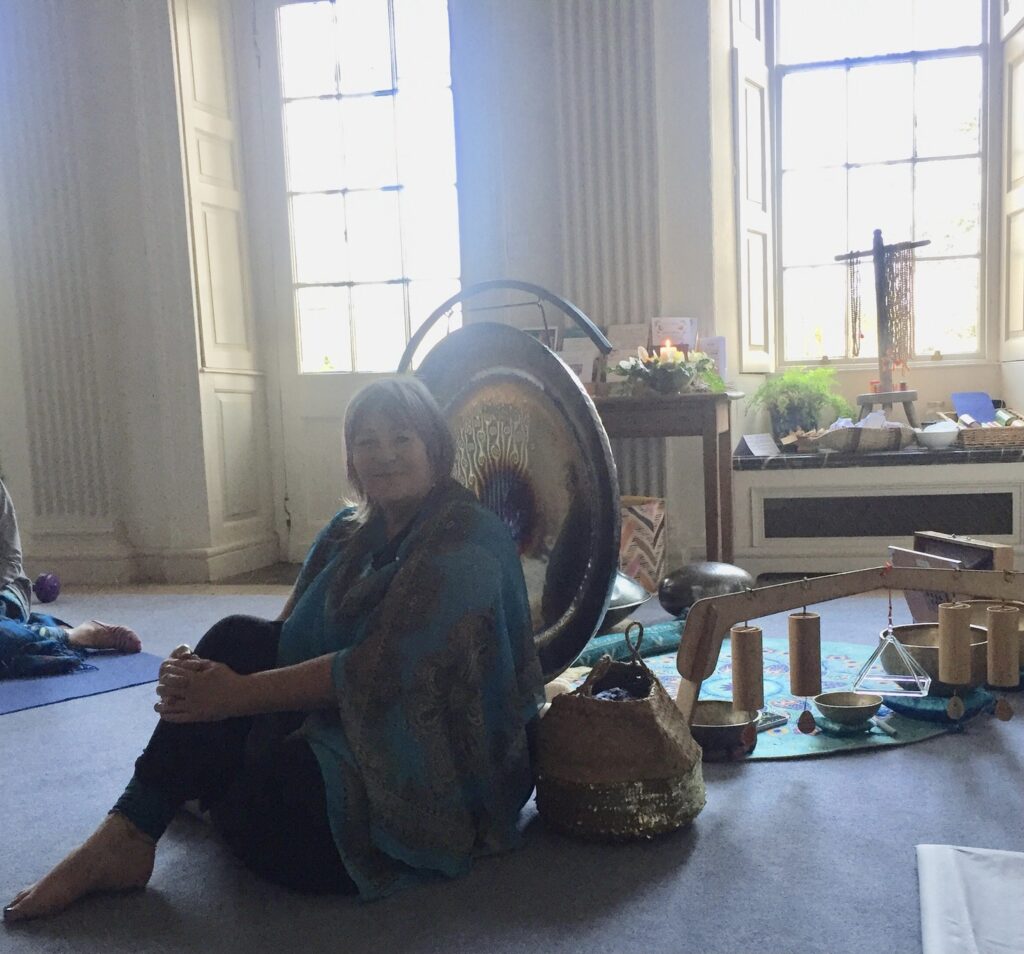 The purpose is for participants to be immersed in Sound, leading them to a place of rest and a sense of calm.
Using world instruments known for their pure beautiful sounds, frequency and vibrational qualities, including Gongs, Hang Drum and Hand Pans, Singing bowls, Chimes and Native Flutes, the aim to restore healthy vibration to the body and effortlessly lull your mind into a meditative state, the intention always is to create a deeply relaxing experiences.
*(Not suitable for people with epilepsy, serious heart conditions and first 12 weeks of pregnant)*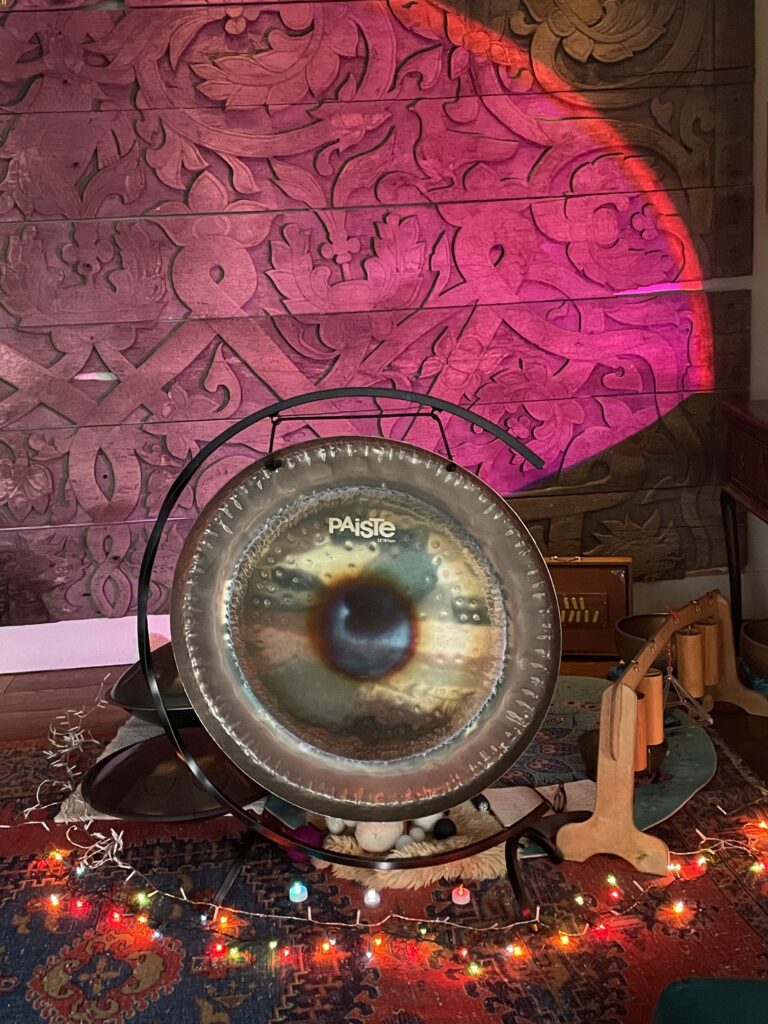 Breathing in, I calm my body. Breathing out, I smile.Dwelling in the present moment, I know this is a wonderful moment." Thich Nhat Hanh